Southon's offer a large selection of Enchanted House handmade beds. Our team at Southon's have seen the Enchanted House beds being produced and have been fully trained to help select the best Enchanted House bed for you.

Nestled between the spectacular granite tors and wide open spaces of Dartmoor; the materials that the land offers up enables Enchanted House to create something truly unique. Comparable to some of the industry's most famous luxury brands, we're confident that you'll be impressed by the exceptional quality and value for money on offer. Striving to be the best in the world, Enchanted House only use the finest natural materials and employ the most passionate, and highly skilled, bed makers.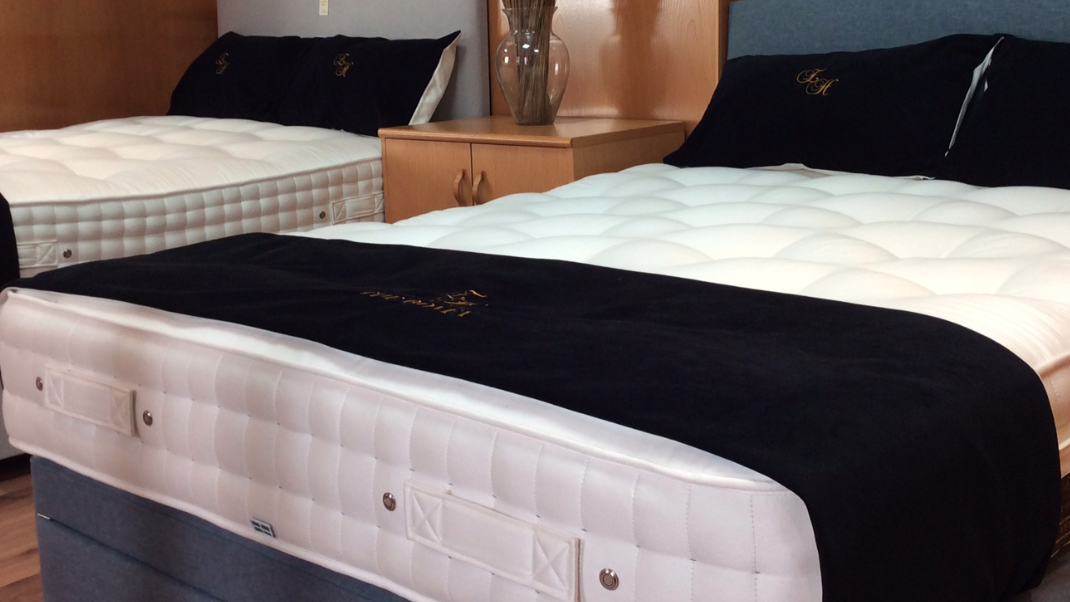 With a luxurious feel, incredible comfort and high moisture dispersal, wool is one of the finest natural fillings for a mattress. Enchanted House pride themselves as being the UK's only luxury bed maker to produce ALL of their wool. Every single strand of loose Dartmoor Wool is sourced from their own family farms on Dartmoor. Because of this high quality build, some of the Enchanted House beds that Southons display have an unprecedented 15-year guarantee.